superScale - DIE Scalerveranstaltung! superScale – THE Scaler Event!
Der superScale rockt - daher auch die Internetadresse superScale.rocks!
The superScale rocks – that's the reason for the Internet address superScale.rocks!
Was ist denn nun eigentlich der superScale?
Auf diesen Seiten findet Ihr alles Wissenswerte zum superScale...
And, just what exactly is the superScale?

Here on these pages, you can find all you need to know about the superScale …
Alles über den aktuellen/ all about this years
superScale
Alles Wissenswerte vom letzten/ all necessary information about the last superScale 2019
Die neue Heimat des superScale seit 2019:
Freizeitpark Mammut - Camping&Offroad
The superScale on Instagram
Liebe superScaler,
dear superScaler,

das superScale Team wünscht allen ein frohes Fest und ein erfolgreiches neues Jahr 2021!
Folgt alle den national geltenden Maßnahmen, schützt damit andere vor Euch und Euch selbst und bleibt gesund.
Dann sehen wir uns hoffentlich am 22./23.Mai 2021 in Stadtoldendorf zum superScale!

****
the superScale team wishes everyone a Merry Christmas and a successful new year 2021!
Follow all the nationally applicable measures, protect others from you and yourself and stay healthy.
Then we'll see you - hopefully - on May 22/23, 2021 in Stadtoldendorf for the superScale!

Viele Grüße/ Best regards
Euer/ your superScale Team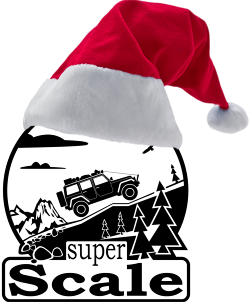 Der superScale ist eine privat organisierte Veranstaltung für Scaler und alle Interessierten an diesem Hobby.
The superScale is a privately organized event for Scaler and everyone interested in this hobby.


Der superScale findet jährlich am Pfingstwochenende statt.
The superScale takes place annually on Pfingst (Pentecost) weekend.


Der superScale in Zahlen:
2015: 220 Teilnehmer Wochenendkarte, 200 Besucher
2016: 293 Teilnehmer Wochenendkarte, 380 Besucher
2017: 400 Teilnehmer Wochenendkarte, 560 Besucher
2018: Freitag 125, Samstag 264, Sonntag 233 Teilnehmer --> 622 Tageskarten gesamt, 531 Besucher
2019: Wochenende 316, Samstag 141, Sonntag 52 Teilnehmer --> 509 Teilnehmer gesamt --> 825 Tageskarten gesamt; 423 Besucher (Samstag 236, Sonntag 187)
superScale in numbers:
2015: 220 participants weekend ticket, 200 visitors
2016: 293 participants weekend ticket, 380 visitors
2017: 400 participants weekend ticket, 560 visitors
2018: Friday 125, Saturday 264, Sunday 233 participants --> 622 day tickets in total, 531 Visitors
2019: Weekend 316, Saturday 141, Sunday 52 participants --> 509 participants --> 825 day tickets in total, 423 visitors (Saturday 236, Sunday 187)
Das Organisationsteam wird von einem festen Helferteam vor Ort tatkräftig unterstützt, damit wir auch in den kommenden Jahren zu tollen superScale Veranstaltungen mit viel Spaß einladen können.
The organizing team is actively supported by a solid team of helpers on site so that we can invite you to a lot of fun superScale events in the coming years.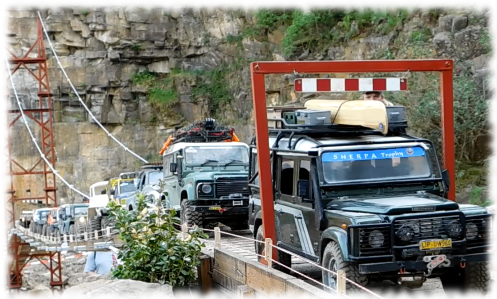 Also bleibt gespannt, was Euch beim nächsten superScale erwarten wird.
So, stay tuned and wait and see what you'll find next superScale.
Im Bereich "superScale 2015" findet Ihr weitere Links zu Bildern und Videos sowie den Sponsoren des 1. internationalen superScale.
Im Bereich "superScale 2016" entsprechend die Links zu Bildern und Videos, etc. des 2. internationalen superScale 2016...im Bereich "superScale 2017" alles zum 3. superScale...usw.
In the "superScale 2015" section, you'll find links to pictures and videos as well as the sponsors of the 1st international superScale.
In the "superScale 2016" section are the corresponding links to pictures and videos, etc. for the 2nd international superScale in 2016 ...
in the "superScale 2017" section all about the 3rd superScale...and so forth.
An dieser Stelle muss auch noch einmal auf das Rockcrawler.de Forum hingewiesen werden - denn es ist unsere Diskussionsplattform für das Scalerhobby in allen Belangen.
Nicht zuletzt eben auch die zentrale Informationsschnittstelle für den superScale, wofür dem Forum auch immer ein Sponsorenplatz auf dem superScale Poster und den Veranstaltungsbannern gehört!
Here it is important to note once again that the Rockcrawler.de Forum is our platform for discussing everything about the Scaler hobby.
Not only that, but it is also the central interface for information about the superScale, for which the Forum always has a sponsor's spot on the superScale poster and event banner!

Alle weiteren Sponsoren, die auf dem Poster sowie den Veranstaltungsbannern abgebildet werden, tragen in verschiedener Art und Weise zum Gelingen der Veranstaltung bei.
All other sponsors presented on the poster and event banners play one role or another towards the success of this event.
Euer superScale Organisationsteam,
Marcus (slotracer32 im rockcrawler.de Forum) und
Christian (Dagon im rockcrawler.de Forum)
Your superScale Organizing Team,
Marcus (slotracer32 in the rockcrawler.de Forum) and
Christian (Dagon in the rockcrawler.de Forum)